Fishy – Fresh – Affordable
Seafood is probably one of the prioritised criteria when it comes to choosing an ideal destination for a vacation at sea. Does Hai Tien Beach not only own a pure and pristine beauty with blue water, white sand and casuarina trees but it is also known for seven variants of ecstatically delicious seafood filled with the taste of the sea. Let's check out the best seafood in Hai Tien beach with Queen Hotel!
Let's check out the best seafood in Hai Tien beach with Queen Hotel!
1. Snout Otter Clam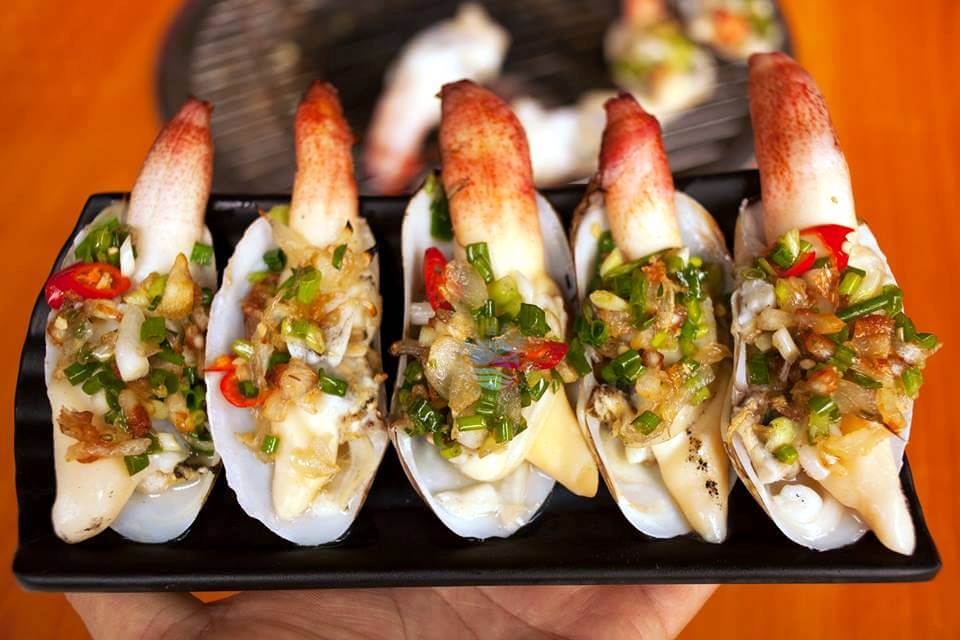 The snout otter clam is a bivalve mollusk scattered on the sandbank or sandy beach that have warm-water corals. With 16 types of amino acids contained in meat, it is considered a species with high nutrition value. One of the most famous dishes in Hai Tien is processed from this kind of clam is "snout otter clam grilled with green onion".
2. Oysters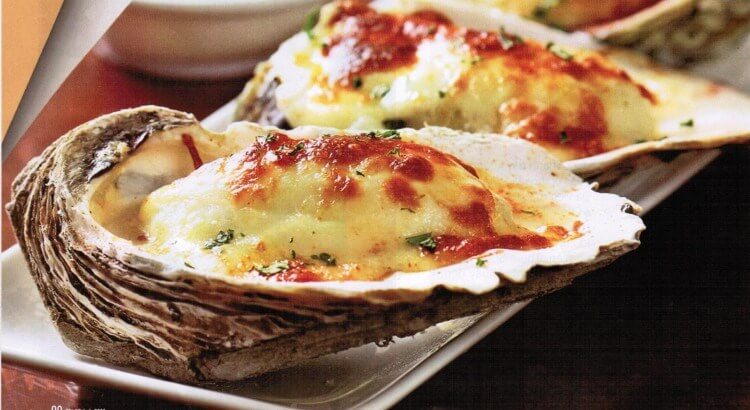 If you would like to gather with friends for a boozing time, then the oysters is a not-to-be-missed dish. It has thin shells, soft and fat intestine with a savory taste. Oyster contains high nutrients, especially zinc, which is very good for health. Among many ways of cooking, you should try raw oysters (with some drop of lime juice) to thoroughly enjoy the taste of it. Other dishes from this seafood that are irresistible include grilled oysters, oyster porridge, deep-fried oysters, grilled oysters with green onions, etc.
3. Flower clam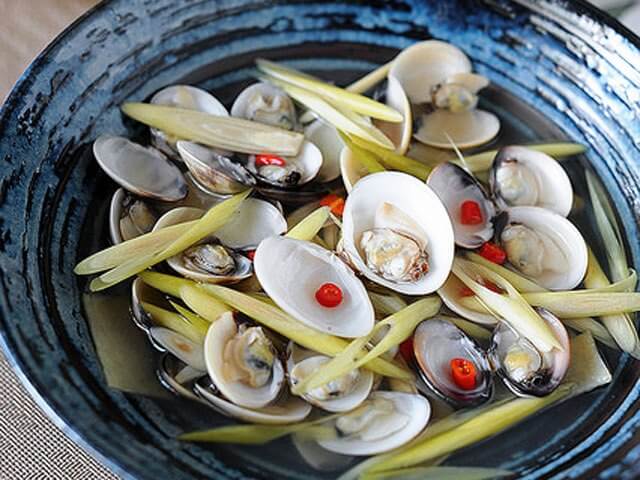 Flower clam, also known as "chip chip", is another kind of delicious seafood. It is widely favourable thanks to the high micronutrients contained. With particular culinary art of the local chefs, flower clams are made into different dishes with distinctive flavours that is nowhere to be found. Some of the names in the list are steamed flower clams, flower clams stir-fried with garlic and chilli or butter.
4. Sweet snail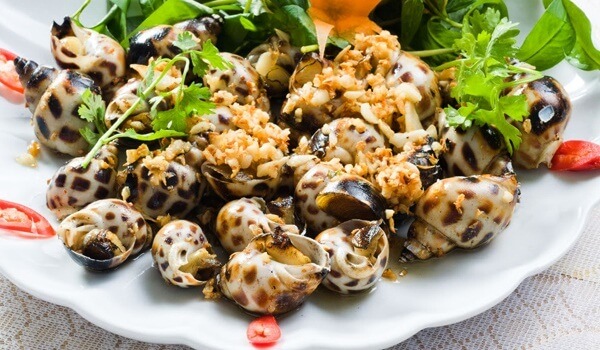 Dishes from sweet snail are definitely should not be missed when you visit Hai Tien beach. It is considered one of the first-class specialities of the sea. Sweet snails win eaters' heart by the crunchy, sweet taste and very natural scent. There are various ways of cooking it from stir-fried with salt or grilled. Either way, you choose will still experience a sense of enjoyment.
5. Mantis shrimps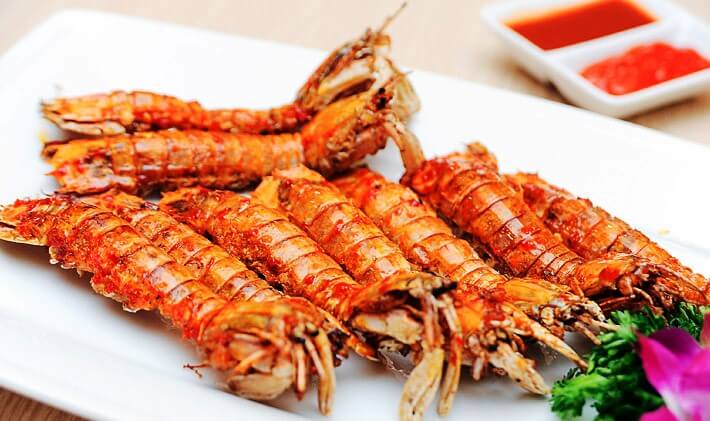 It is such a mistake if you have never known the taste of the mantis shrimps. It has sweet and tough meat and very easy to eat. Mantis shrimps with tamarind sauce, mantis shrimps steamed in beer, mantis shrimp spring rolls or hotpot are the probably the most tempting seafood dishes you have ever tried.
6. Jellyfish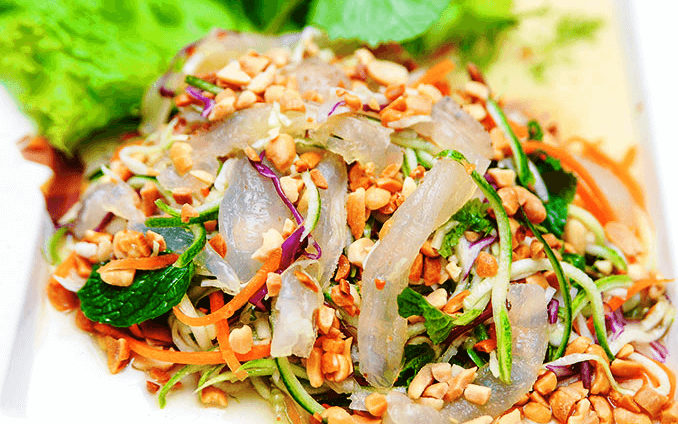 Sesame jellyfish salad is a typical seafood dish of Thanh Hoa land. Those who have visited here once cannot forget the taste of this dish. The main ingredients of this salad are processed jellyfish, which is stir-boiled with water before sweet and sour mixed with vegetables, meat and spices. Other favourite dishes are chicken – jellyfish salad, jellyfish salad with banana flowers or shrimp-jellyfish spring-rolls.
7. Squid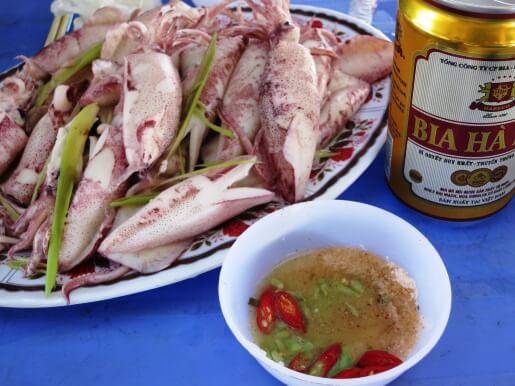 Squid is a specialty of the sea. Newly harvested squid from the sea which still retains freshness will be cooked and ready to be served right on the spot is the dream of any visitors. Come to Hai Tien beach this summer to enjoy that extraordinary experience.
Find it so irresistibly attractive just by reading? Come to visit Hai Tien beach and Queen Hotel to satisfy your taste buds!
(Photo credit: internet)